1: Is this what they meant by sunny side up?
2: A horror movie, but for eggs
3: Humpty dumpty in real life
4: Did the chicken or egg come first? Who cares, the egg got laid
5: The graveyard for eggs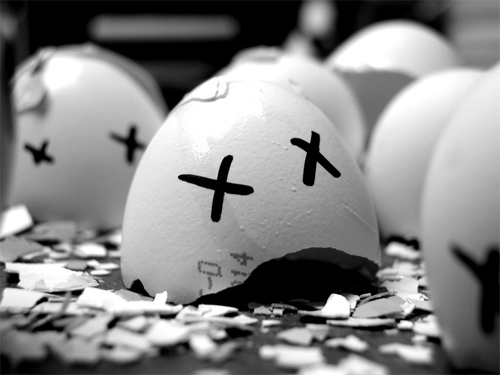 6: They look terri-fried
7: That can't be right…
8: This egg looks a little too egg-cited
9: E.T. is that you?
10: It's a skittle, change my mind